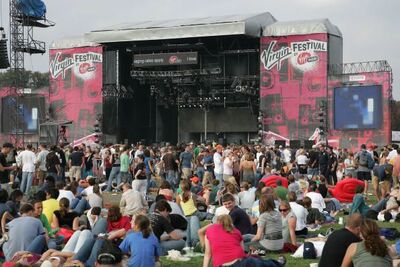 The Virgin Mobile Festival is an annual music festival held in Maryland. For the past few years, the festival was dubbed a "FreeFest". Tickets were given away for free. According to the festival website, the organizers "wanted to lighten things up in the face of a rough economy while drawing more attention to youth homelessness." The festival raised nearly $300,000, generated more than 55,000 hours of volunteer time and over 10,000 outreach kits.
2011 Lineup
Edit
Ad blocker interference detected!
Wikia is a free-to-use site that makes money from advertising. We have a modified experience for viewers using ad blockers

Wikia is not accessible if you've made further modifications. Remove the custom ad blocker rule(s) and the page will load as expected.