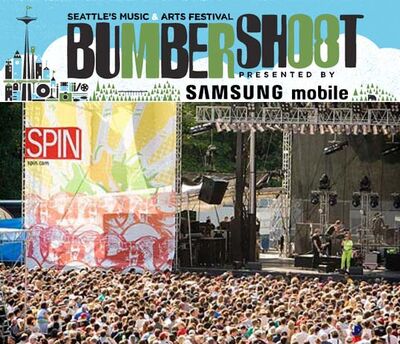 Bumbershoot is an annual international music and arts festival held in Seattle, Washington. One of North America's largest such festivals, it takes place every Labor Day weekend at the 74-acre Seattle Center, which was built for the 1962 World's Fair.
The first Bumbershoot wasn't called Bumbershoot but rather Festival '71. Bumbershoot (which means umbrella) was chosen as the Festival's name as a metaphor for the Festival being an umbrella for all of the various arts and performers it encompasses. In 1980, the city brought in Northwest non-profit organization One Reel to produce the event; they have been running it ever since.
References
Edit
Ad blocker interference detected!
Wikia is a free-to-use site that makes money from advertising. We have a modified experience for viewers using ad blockers

Wikia is not accessible if you've made further modifications. Remove the custom ad blocker rule(s) and the page will load as expected.