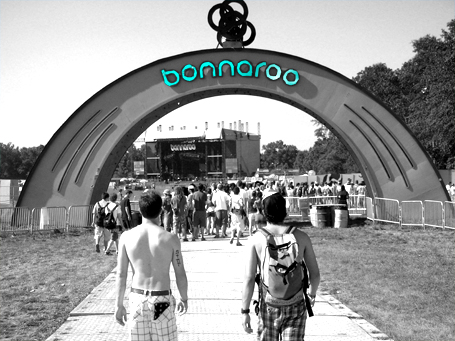 The Bonnaroo Music and Arts Festival is a four-day, multi-stage camping festival held on a 700-acre farm in Manchester, Tennessee every June. Bonnaroo brings together some of the best performers in rock and roll, along with dozens of artists in complementary styles such as jazz, Americana, hip-hop, electronica, and just about any contemporary music you can think of.
In addition to dozens of epic performances, the festival's 100-acre entertainment village buzzes around the clock with attractions and activities including a classic arcade, on-site cinema, silent disco, comedy club, theater performers, a beer festival, and a music technology village. Rolling Stone magazine named Bonnaroo one of the 50 moments that changed the history of rock and roll.
Ad blocker interference detected!
Wikia is a free-to-use site that makes money from advertising. We have a modified experience for viewers using ad blockers

Wikia is not accessible if you've made further modifications. Remove the custom ad blocker rule(s) and the page will load as expected.